Sky Sports and BT Sport confirm festive TV schedule including no games on Christmas Eve – The Independent
Sky Sports and BT Sport have revealed the televised fixture schedule for the festive period – and there are no games set for Christmas Eve.
The decision not to hold a fixture on December 24 is a significant victory for fans with a number of supporters' groups voicing strong opposition to the proposed plans.
The first Manchester derby of the season, at Old Trafford on December 10, is the headline fixture while the Merseyside derby is scheduled for the same day kicking off at 2.15pm.
The story of the start of the 2017/18 Premier League season
1/8



The story of the start of the 2017/18 Premier League season

How did the Premier League's big seven clubs begin the new campaign?

Getty

2/8



Everton (16th after 7 matches)

Everton made a slow start to the season, despite spending over £133m on new signings. They drew with City before heavy defeats to Chelsea, Spurs and United.

Getty Images

3/8



Liverpool (7th)

Liverpool's form remains as erratic as ever. A 4-0 win over Arsenal seemed to indicate that they had turned a corner, before a chastising 5-0 loss away to City.

AFP/Getty Images

4/8



Arsenal (5th)

The alarm bells were ringing after successive defeats to Stoke and then Liverpool. But Arsene Wenger's side bounced back and held Chelsea to a draw at Stamford Bridge.

Getty Images

5/8



Chelsea (4th)

The defending champions have found things more difficult this season and lost two of their opening seven fixtures – to Burnley and Manchester City.

AFP/Getty Images

6/8



Tottenham (3rd)

Oh, if only Tottenham weren't playing at Wembley. Their away form has been superb with four wins out of four but they remain without a win at Wembley.

Tottenham Hotspur FC via Getty I

7/8



Manchester United (2nd)

United have finally found a way to turn draws into wins. A 4-0 victory over Everton is the highlight so far; a 2-2 draw with Stoke the only blot on their copybook.

Getty Images

8/8



Manchester City (1st)

The Premier League leaders on goal difference. City have been in scintillating form, winning six of their opening seven matches and scoring no fewer than 22 goals.

AFP/Getty Images
Arsenal's match with Liverpool at the Emirates will take place on Friday December 22.
There will be three games on December 23 including Everton vs Chelsea, Burnley vs Tottenham and United's visit to Leicester.
Here are the televised games in full:
Sat Dec 2 – Chelsea v Newcastle – 12.30pm (Sky Sports)
Sat Dec 2 – Arsenal vs Manchester United – 5.30pm (BT Sport)
Sun Dec 3 – Bournemouth v Southampton – 1.30pm (Sky Sports)
Sun Dec 3 – Man City v West Ham – 4.00pm (Sky Sports)
Sat Dec 9 – West Ham v Chelsea – 12.30pm (Sky Sports)
Sat Dec 9 – Newcastle v Leicester – 5.30pm (BT Sport)
Sun Dec 10 – Southampton v Arsenal – 12pm (BT Sport)
Sun Dec 10 – Liverpool v Everton – 2.15pm (Sky Sports)
Sun Dec 10 – Man Utd v Man City – 4.30pm (Sky Sports)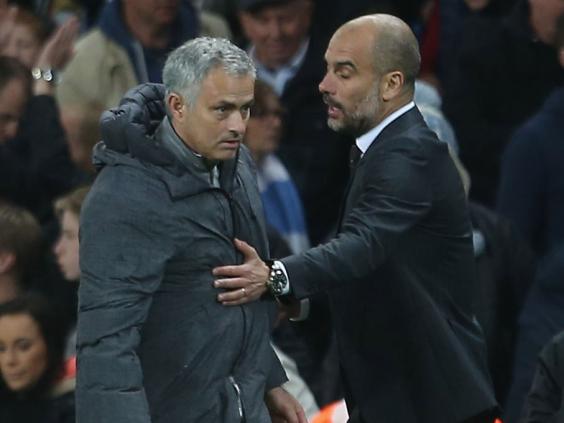 Tues Dec 12 – Huddersfield v Chelsea – 8pm (BT Sport)
Weds Dec 13 – West Ham v Arsenal – 8pm (BT Sport)
Sat Dec 16 – Leicester City v Crystal Palace – 12.30pm (Sky Sports)
Sat Dec 16 – Manchester City v Tottenham – 5.30pm (BT Sport)
Sun Dec 17 – West Brom v Man Utd – 2.15pm (Sky Sports)
Sun Dec 17 – Bournemouth v Liverpool – 4.30pm (Sky Sports)
Mon Dec 18 – Everton v Swansea – 8pm (Sky Sports)
Fri Dec 22 – Arsenal v Liverpool – 7.45pm (Sky Sports)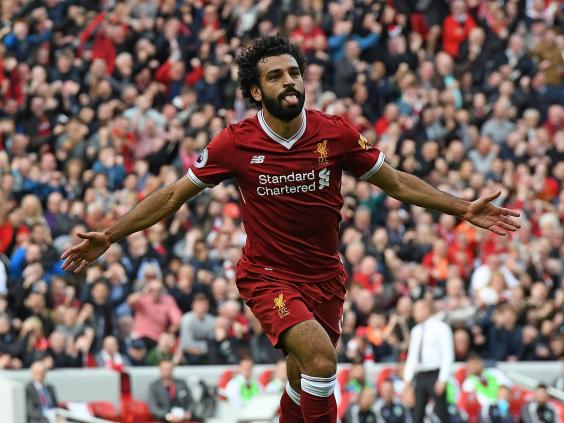 Sat Dec 23 – Everton v Chelsea – 12.30pm (Sky Sports)
Sat Dec 23 – Burnley v Tottenham – 5.30pm (BT Sport)
Sat Dec 23 – Leicester City v Man Utd – 7.45pm (Sky Sports)
Tues Dec 26 – Tottenham v Southampton – 12.30pm (Sky Sports)
Tues Dec 26 – Liverpool v Swansea City – 5.30pm (Sky Sports)
Wed Dec 27 – Newcastle v Man City – 7.45pm (Sky Sports)
Thurs Dec 28 – Crystal Palace v Arsenal – 8pm (Sky Sports)
Sat Dec 30 – Manchester United v Southampton – 5.30pm (BT Sport)
Sun Dec 31 Crystal Palace v Manchester City – 12pm (BT Sport)
Reuse content
CommentsWrite a Reply or Comment: